Project / 02.07.2020
Profim chooses VISUAL again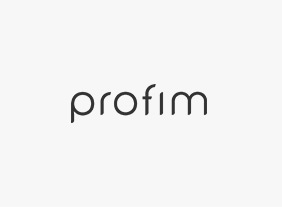 Together with our Partner - Profim, we are creating a new website, one of the most important parts of which will be an extensive product catalog and an application allowing access to extensive data repositories (including image banks, catalogs, certificates, 3D models, instructions, color palettes).
The rich informational and functional resources of the profim.eu website are designed to support daily work of Sales Specialists, Distributors, Architects, as well as end customers from several dozen markets around the world.

In the first version, the portal will be developed in six language versions. Similar to most implemented projects, we use selected elements of the User Centered-Design / Design Thinking approach. In addition to business goals (business analysis), discovering and understanding user needs is the primary goal. Only based on this knowledge, we create functional concepts, translating them into mockups and interactive prototypes, and then design the layout and execute the front-end application connected to the CMS system.


Profim Sp. z o.o. is one of the leading manufacturers of office seating on the European market. The company started its operations 30 years ago and in 2017 became a part of the global furniture group Flokk.
More about Profim: www.profim.pl