Project / 09.03.2020
Apator S.A. chooses the offer of VISUAL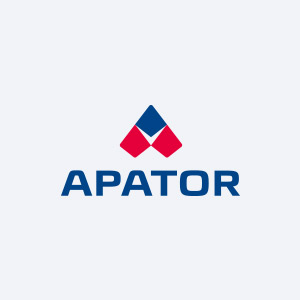 The publicly traded company APATOR S.A. has once again chosen VISUAL to build its corporate portal.
The first version of the current apator.com website was launched in 2013. Since then, there have been many changes both for our client and in the world of UX Design and technology. For example, during the MEGA TRENDS APATOR GROUP industry conference, experts identified three main areas of change, namely: (1) decentralization (distributed energy sources), (2) digitization (conversion of physical processes into software services), and (3) decarbonization (elimination of energy obtained from coal). In addition, all devices and services must be SMART and viewed as a source of valuable data from which knowledge can be derived. Expert analysis points to a clear direction of development, with artificial intelligence (SI) and machine learning (ML) being increasingly involved in calculations and decision-making areas.
From our perspective as the portal's developers, these new challenges are motivating us to organize the entire process from concept to finished product more effectively. We see that the project is part of a larger ecosystem of information organization (eight companies within the group), communication (several target groups), and support for business activities (such as sales, distribution, and preparing commercial offers). Therefore, we focus on meeting the expectations of the client and users. We consistently use selected elements of the User-Centered Design (UCD) and Design Thinking (DT) methods for such demanding projects.
The system architecture assumes a three-part division: (1) front-end as a Progressive Web App (PWA) application, (2) API, and (3) back-end (CMS - vmContent).
More about the APATOR S.A. Group
The Apator Group is a leader in Central and Eastern Europe in the field of connection and measurement equipment, as well as IT systems. Based on many years of experience, the company has created proprietary solutions in the field of reading and settling utility meters (prepaid and credit electricity meters, heat meters, gas meters, water meters, temperature sensors). The challenge and goal is not only to create modern technologies that efficiently manage every type of energy, but also to ensure customer safety and environmental protection.