Project / 14.02.2020
Krakow Passenger Information System - Web App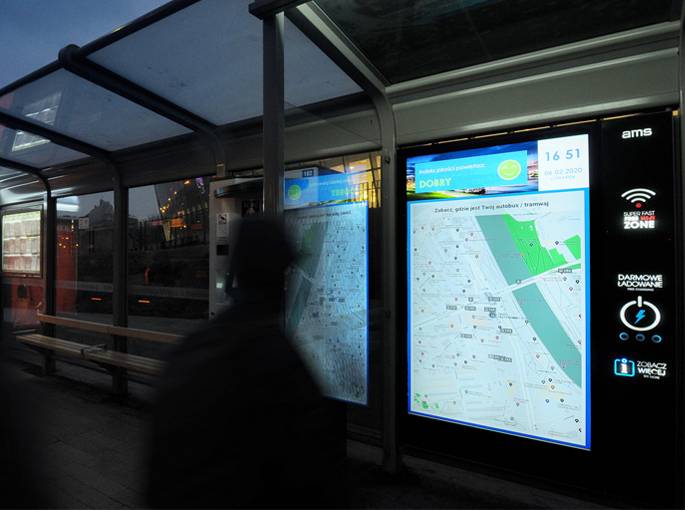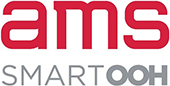 The project that we have been working on together with AMS (AGORA Group), the leader of Out-of-Home advertising, in the last few months had its premiere on February 7th in the urban space of Krakow.
We have created an innovative Passenger Information System available on digital screens in sheltered bus stops - Digital Citylight AMS (75'').
Now every passenger can check in real-time the location of all buses and trams heading towards a particular stop, as well as their next destinations, using the innovative Passenger Information System. Passengers can also find out the arrival time of the next available transport and learn about the estimated time of arrival of the following trams/buses.
In addition, in case of disruptions in public transport, the application allows for displaying dedicated messages or downloading them from external data sources. The system's back-end also enables serving other content within the device's screen.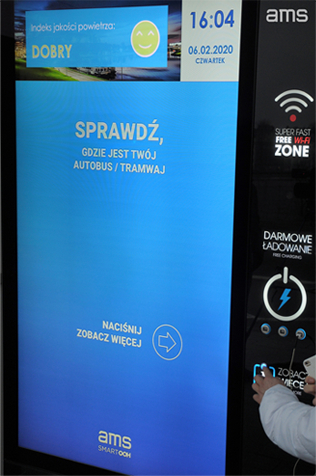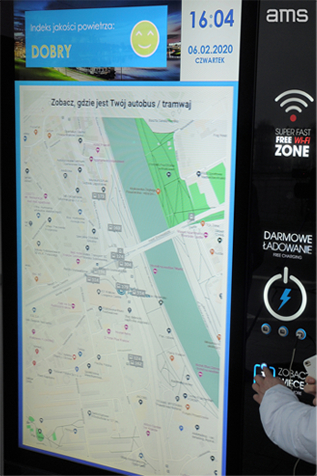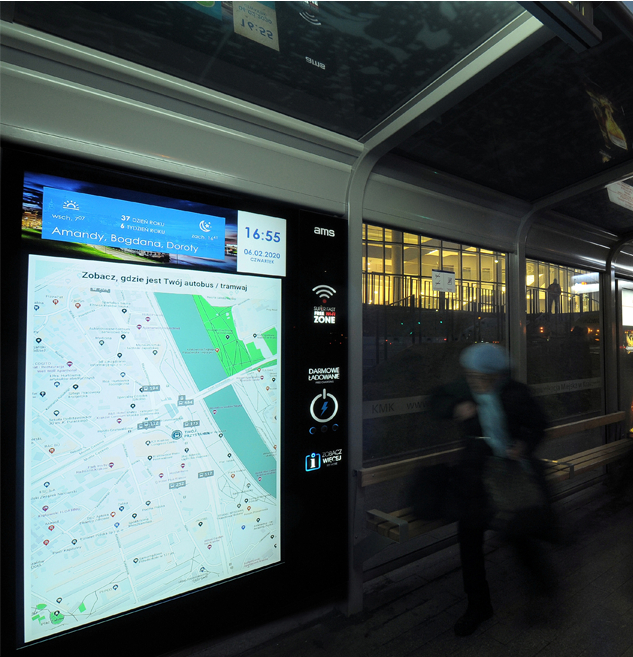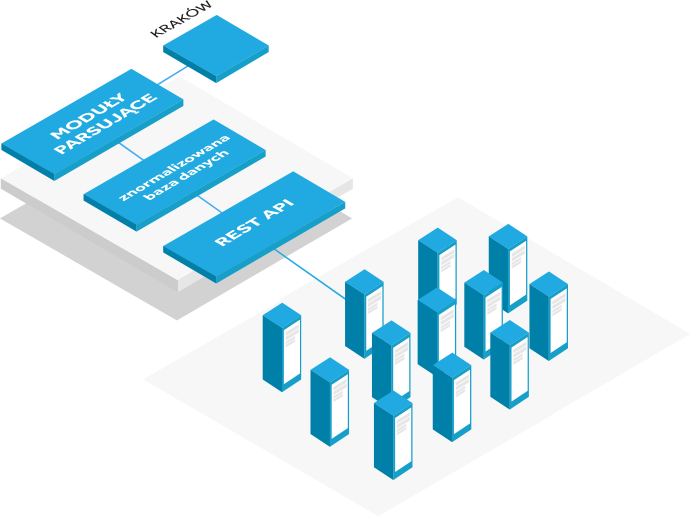 SYSTEM ARCHITECTURE
We used various types of data (often dispersed) to develop a normalized database and API - designed for communication with individual Digital Citylight AMS devices.
The Passenger Information System in Krakow is currently available at the following locations (bus stops):
Nawojki/Miasteczko Studenckie AGH
Andersa/DH Wanda
Basztowa/Dworzec Główny
Bora Komorowskiego/Bora Komorowskiego
Basztowa/Stary Kleparz
Westerplatte/Poczta Główna
Mickiewicza/AGH/UR
Karmelicka/Teatr Bagatela
Krasińskiego/Muzeum Narodowe
Konopnickiej/Centrum Kongresowe
Konopnickiej/Rondo Grunwaldzkie
Kalwaryjska/Korona