Project / 09.02.2018
Created with passion: PagedMeble.pl
A website dedicated to end-users and business clients (customised furniture for hotels, restaurants and public facilities) has been created for the Paged furniture brand.
A key element of this project was to create information architecture reflecting the main recipients' interests and becoming a way of thinking about the brand.
An additional challenge was the client's new business strategy and requirements for project scaling in the functional (back-end) and communication layer, to provide service for over 50 markets.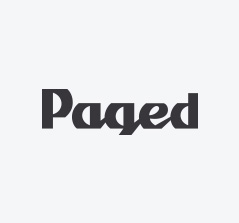 The project was implemented comprehensively – from the strategy to the implementation stage. We are also the authors of the texts on all website pages.
Our goal is to provide tailor-made individual solutions. We want the customers we cooperate with to be able to get competent support at every stage of implementation, including product maintenance and development.
We currently implement dedicated e-commerce systems projects for the FMCG and education sectors.