Client / 21.06.2017
LEWIATAN chooses VISUAL
We are pleased to inform you that we are constantly expanding our competencies in the FMCG industry. As a result of a won tender, we have signed a contract to provide services to the LEWIATAN brand, one of the largest convenience store chains in Poland, with over 3,000 grocery stores.

The scope of work will include, among other things, creating the lewiatan.pl website using the User-Centered Design (UCD) methodology, as well as providing support in the areas of design and technology.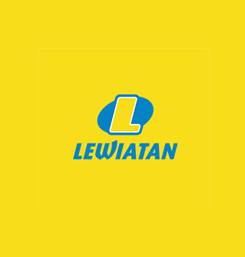 About the customer:

The Polish retail chain Lewiatan is the largest network of retail stores in Poland operating on a franchise system. With nearly 25 years of operation, it can boast of:
- Over 3,000 stores located in almost the entire area of Poland,
- More than 27,000 employed workers,
- Over 10.5 billion PLN in annual turnover,
- 16 regional companies.