Project / 14.08.2019
Polish Culinary Treasures
In cooperation with MAKRO Cash and Carry Polska, we designed a dedicated PWA (Progressive Web App) for the new edition of the Polish Culinary Treasures programme.
About project
Culinary culture fans will now be able to find all important information about events, workshops and restaurants serving excellent Polish dishes in Warsaw, Kraków, Zakopane and Podhale. Additionally, the app gives users access to videos, galleries, interactive maps and information about contests.
Makro invited 50 chefs and restaurant owners from Warsaw, Zakopane and Kraków to participate in the project. During a series of meetings and workshops, they worked together to develop 'Culinary Paths' for Polish cities. They even managed to recreate some old recipes that will soon be available to customers at their establishments. Visitors and residents will also be able to taste both the common and uncommon delicacies of the local cuisine.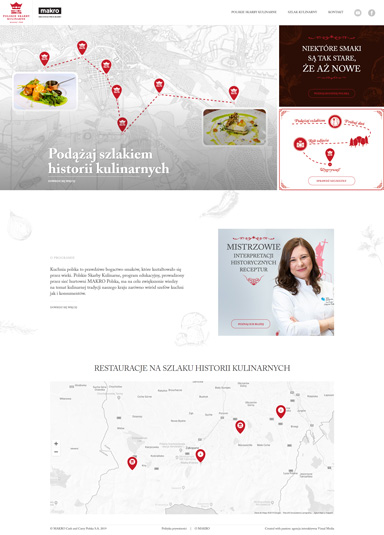 This is a truly unique event that enjoys unwavering popularity among foodies and all those who believe that gastronomy is much more than just food. After all, cuisine is not only about products, techniques and the dishes that can be created by combining them in a skilful way. It is also a narrative that is tightly interwoven with a nation's history, as well as its culture and natural environment.
This year's edition is a direct outcome of the ingenuity and commitment of the MAKRO PR team. The 'Polish Culinary Paths' project is also supported by the Warsaw City Hall, Zakopane City Hall, as well as the Kraków City Hall, which was awarded the title of European Capital of Gastronomic Culture 2019.
A piece of trivia
The association word cloud was created as a result of discussions with chefs and journalists during the workshops conducted as part of the Polish Culinary Treasures programme.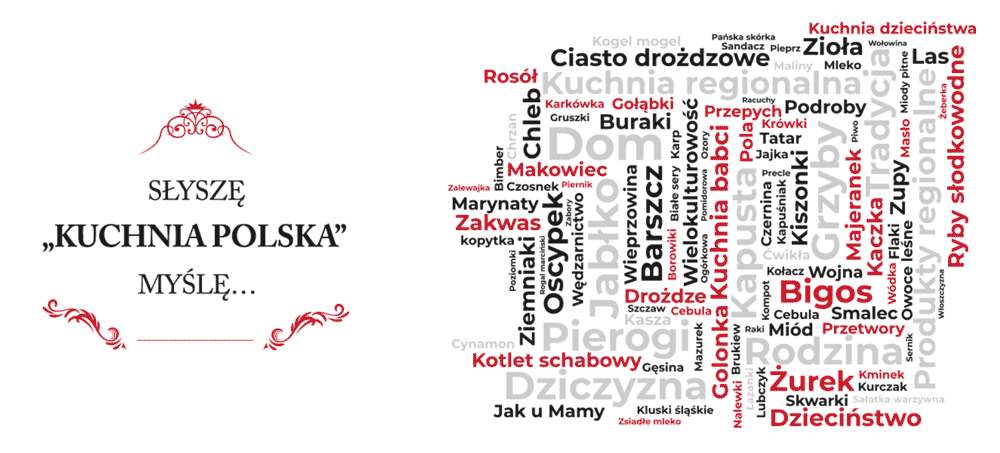 We invite everyone to visit: www.polskieskarby.pl
You can add this website as an application to your smartphone screen.