Client / 15.10.2019
MAGENTO 2, an e-commerce project for HERT
HERT is a leading provider of comprehensive production systems for the food industry. It offers several thousand products dedicated to such segments as bakery, confectionery, processing and gastronomy, as well as shop equipment.
HERT chose our Software House to design an e-commerce platform which must handle an extensive product database, ensure efficient integration with other systems (including ERP) and make it possible to gradually implement multi-channel sales procedures (omnichannel).
More about Omnichannel >
Consequently, it is all about providing a consistent information policy and purchasing experience both online and at HERT's physical sales offices. The goal is to create an ecosystem that will constitute an effective communication interface for HERT and its customers.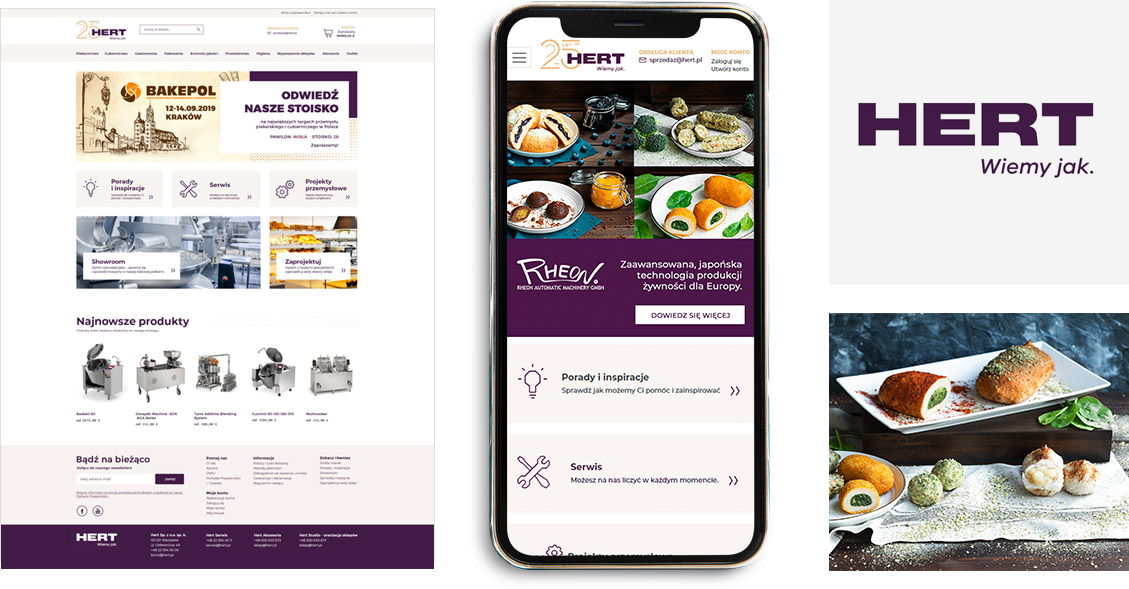 One of the challenges – as well as important design goals – is to create product segments that can be configured prior to making a purchase. Some solutions offered by HERT feature hundreds of different customisation options, which impacts both data logistics and the back-end complexity level.
Since it is currently one of the most advanced solutions for building medium and large e-commerce projects, Magento 2 was a natural choice for HERT's new sales platform.
To learn more: www.hert.pl