Project / 08.11.2019
E-commerce application - PWA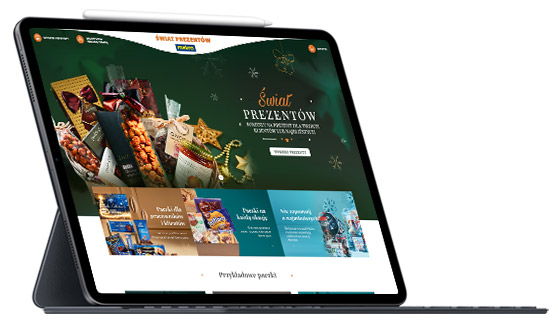 On the recommendation of MAKRO Cash and Carry Poland, we designed a Progressive Web App (PWA) that allows ordering of gift packages for various occasions.
The front-end was created as a Progressive Web App, while the CMS system, in addition to managing the content of the application, is an essential tool for the staff of nearly 30 MAKRO stores in Poland. The CMS interface is used to manage the order statuses sent via email and SMS. Additionally, during the ordering process, customers can update their contact information (email, phone number) in MAKRO's global database.
Ordering a package, such as a Christmas gift package, is very simple and does not require registration. After adding products to the shopping cart, the customer only needs to provide their customer card number, so that the ordered goods are ready for pickup at the MAKRO store.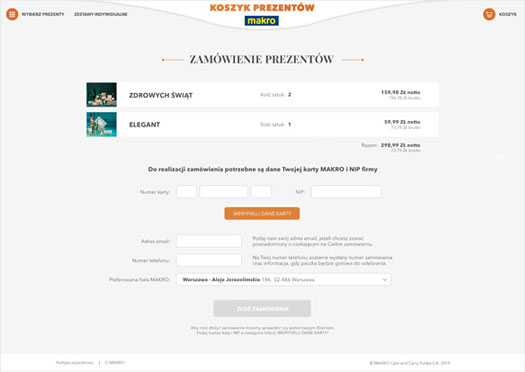 We made sure that the process of ordering goods is just as convenient on smartphones as it is on desktop or tablet versions.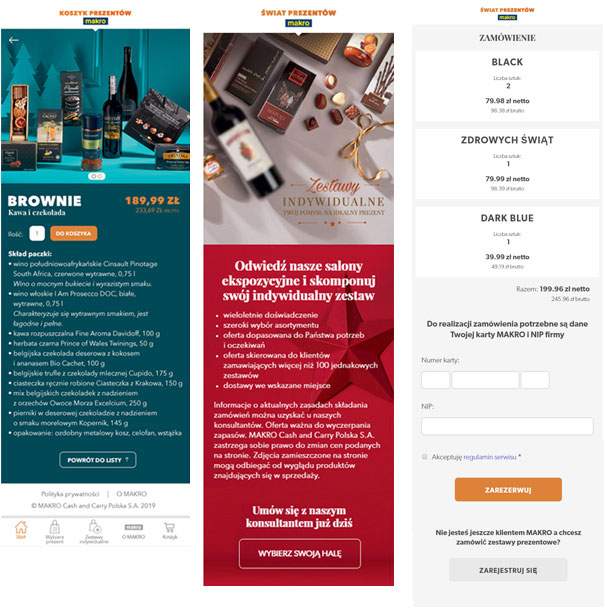 The entire system is designed in a way that allows for easy adaptation of the front-end application to the requirements of new communication (such as packages for Valentine's Day, packages for Easter, etc.).
See the service > Holiday Packages