Project / 30.09.2016
Premiere of AMW.com.pl portal
We have designed a corporate portal for the Military Property Agency (Agencja Mienia Wojskowego) on behalf of institutional and private investors interested in acquiring surplus military property such as real estate, equipment, and armaments.

Compared to the previous version of the website, the current solution also includes functionality and content aimed at soldiers, as a result of the merger of the Military Property Agency with the Military Housing Agency, creating a new entity with broader competencies.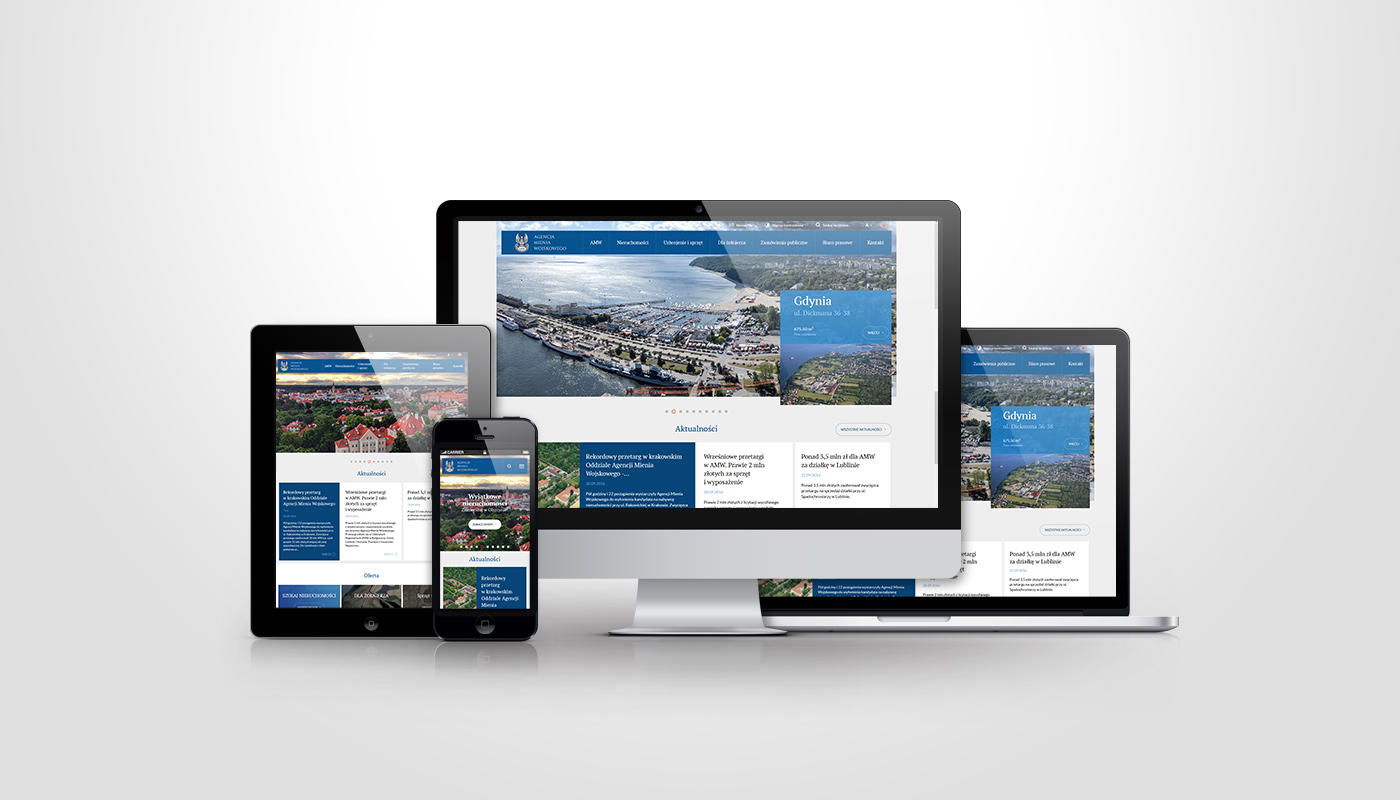 The current corporate website responds to the informational needs of the main audiences, as well as providing a range of advanced technological-functional solutions in the user (public) and administrative (back-end system) layers. As a result, it provides significant support, among others, for many units operating within AMW structures. In November 2016, we will publish another project for AMW - the Public Information Bulletin, which will be integrated with the resources available within the current portal.

The AMW portal was designed using a CMS system created by Visual Media. To build the project, with a focus on user needs, we employed a set of methodologies characteristic of UCD (User-Centered Design).
Visit: www.amw.com.pl