Project / 02.01.2017
The new version of the Ronald McDonald Foundation website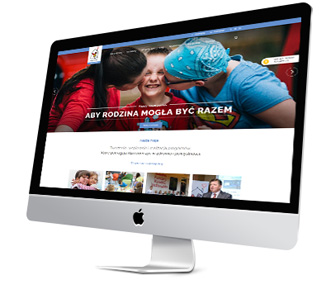 The pleasure is ours to inform you that the new website of the Ronald McDonald Foundation has been published. In this project, children and their families are the most important, as FRM is an organization that provides specific help to children suffering from cancer as well as actively supports key areas of preventive research. This is reflected in the Foundation's regular programs, including:
Ronald McDonald House (located at the University Children's Hospital in Krakow)
Family Rooms
"NO to cancer in children"
By visiting the Foundation's website, you can read stories that describe the real struggle of children and their families, often unequal and without a happy ending. However, there are also beautiful signs of victory and joy.
We hope that our work and dedication to this project will provide value that will in some small way make someone's journey to their goal easier.
We thank all the people at the Ronald McDonald Foundation for their cooperation on this project and ask you, dear reader, for your support:
YOU choose what you help with >

Visit: www.frm.org.pl